Adventure science at it's best: Remote high lakes in the Pyrenees. The world's best scientists. First class science revealing globally important issues. Plus vultures!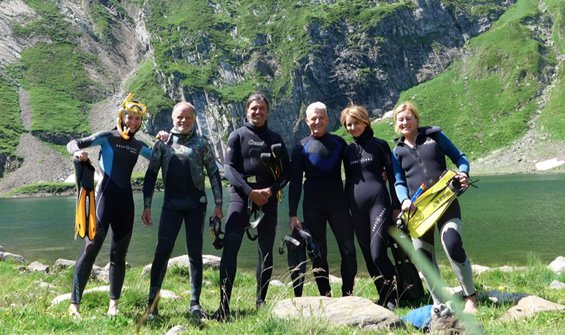 Lluis Camarero, Kike Ballesteros and their team from Centre de Recerca d'Alta Muntanya have revealed that the high lakes of the Pyrenees are truly unique. The extreme habitat of the lakes means that they are one of the very few places in the world in which we can accurately measure the effects of climate change, pre-industrial heavy metals, nuclear testing, water acidification and even glimpse the beginnings of life itself.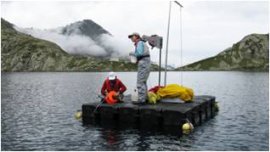 This essential science is only possible because of the long term data sets that have been established by the Centre de Recerca d'Alta Muntanya team. Their work is at the frontline of helping us understand the human impact on our environment and it was a privelege and a delight to join them for some science snorkelling.
The lakes are high and remote which meant my journey included hours of 4x4 travel followed by long hikes, the water is cold - even in August some lakes have snow banks, the wildlife is wonderful and includes Chamois accompanying us on the walks, eye - level encounters with Golden Eagles, and even a committee of Griffon Vultures making short work of a dead cow.
There are vast amounts of high quality published science reports from this work and a complete bibliography will be here soon along with my full report. To set the scene here is just one: Download Science Report.
The Great Blizzard Sample of Lake Redon!