Paul is an Ambassador for the British Antarctic Monument Trust.
The British Antarctic Monument Trust has been set up to celebrate the achievements of the men and women whose scientific exploration in the British Antarctic Territory has led to a new understanding of our planet, and to honour those amongst them who did not return.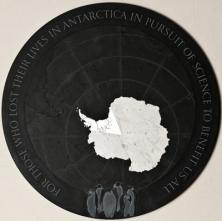 The Antarctic Memorial in the crypt of St Paul's Cathedral, London was dedicated following a Special Evensong on 10 May 2011.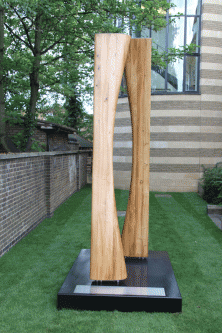 The monumental sculpture outside the Scott Polar Research Institute, Lensfield Road, Cambridge was unveiled on 12 May 2011 by the artist Oliver Barratt and Roderick Rhys Jones, Chairman of the British Antarctic Monument Trust.
Paul is a guest at St Paul's Cathedral on the 29th March at the National Service of Commemoration for Captain Scott and the Pole Party.
The 29th March 100 years ago was the date of Captain Scott's last diary entry.
Paul made the official VoiceOver of Captain Scott's diaries for the British Library