This is your chance to help us choose the Nation's Favourite Walk.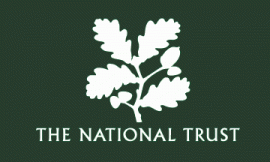 The National Trust has enlisted eight celebrities, including Paul Rose, to tell us about the National Trust walks around England, Wales and Northern Ireland that they love the most, in the hope that you'll vote for their route. Watch their campaign videos and make your choice now - we'll announce the results early in the New Year.
During an exciting career as a polar explorer, professional diver and Vice President of the Royal Geographical Society, Paul Rose has seen a lot of the world, but he's chosen to make Windemere in the Lake District his home.
'It's so accessible,' he says. 'If you look on the map it looks like we're almost in the centre of town but it has a real great sense of true wilderness up here, it's a beautiful working environment.' And even though Paul's used to kitting up for polar expeditions, he still loves a simple walk.
'Walking doesn't need to be a big effort,' he says. 'You don't need any special clothes, you don't need any special shoes, you can just go out and explore.'
Whether it's up a mountain or just round the corner, we look after so many fabulous places to walk, it's hard to know where to start. So we asked eight well-known people to tell us about their favourite walk in each of our regions - and we got some great responses.
We'd like you to look at what they have to say, watch their videos, then vote for your favourite. You can even try out some of the recommended routes for yourself using our downloadable route maps.
The vote will be open until 6 December and we'll announce the results here early in the New Year 2012.
Why not tell us about your favourite walk on the Your Favourite Walks map? Add a description of your walk, and perhaps a photo, before 6 December 2011 and you could win one of 25 pairs of walking boots.
The eight walks
The Walking Festival 2011
This autumn, we are holding a festival of walking, sponsored by leading healthcare insurer PruHealth, to help people discover more ways to have fun outdoors and get back in touch with nature.