Things are getting worse by the minute along the California coast right now. Since the beginning of the year hundreds and hundreds of malnourished, starving wild sea lion pups have been washing ashore. There are now so many young sea lions (more than 1,600) that stranding rescue networks can't handle them all.
The sick pups are bad enough, but the bigger picture is the evidence that this is a clear symptom of an unhealthy ocean. My friend Jacob James at the Waitt Foundation has a good point when he notes that marine mammals are important indicators of ocean health, and we need to pay attention and respond to dramatic changes like this mass stranding.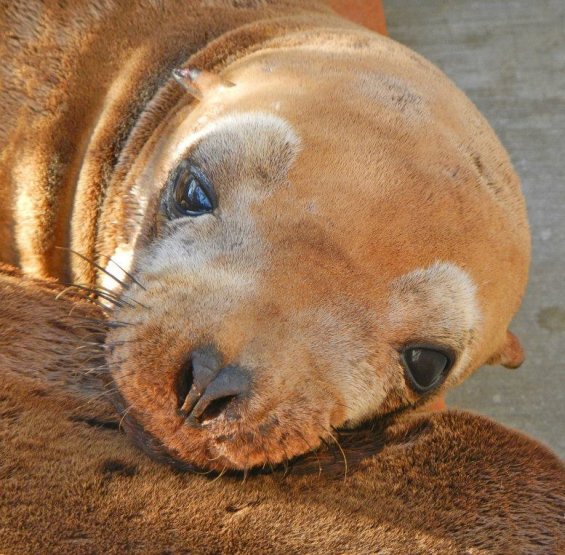 The culprit may be a combination of factors including decreased numbers of nutrient-rich fish and rising ocean temperatures. Research during a similar crisis two years ago the availability of sardines and anchovies - fish full of nutrients for growing pups – had decreased near shore, leading to high numbers of starving pups. This year, the number of animals showing up on beaches is four times greater than in 2013. The pups are weak, and some are dying either from starvation or secondary infections.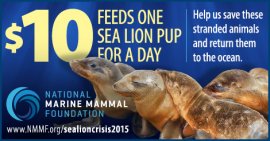 What can we do about it? My friends at the National Marine Mammal Foundation (a terrific non-profit) are deploying animal care teams to stranding centers to provide medical care and help nurse the emaciated pups back to health.
Providing the proper nourishment and supportive care for these pups is a time-consuming, labor intensive process that requires experience and a great deal of patience. It also takes money.
If you would like to help, head over to www.NMMF.org/sealioncrisis2015